Promising New Treatment for Multiple Sclerosis with Stem Cells
Current drugs and medications for Multiple Sclerosis (MS) are administered to slow down the progression of Multiple Sclerosis and reduce its symptoms. These drugs are known to suppress the immune responses that are caused by MS. The reversal of previous symptoms and preventing the disease's progression is rarely achieved.

As such, stem cell-based therapies have recently emerged as a promising novel treatment option for MS. Stem cells have shown to have beneficial effects on the immune system, but also stimulate regeneration of the neurological damages that are induced by MS. Therefore, stem cell-based therapies are an emerging option to treat the disease.
Stem Cell-based Treatment for Multiple Sclerosis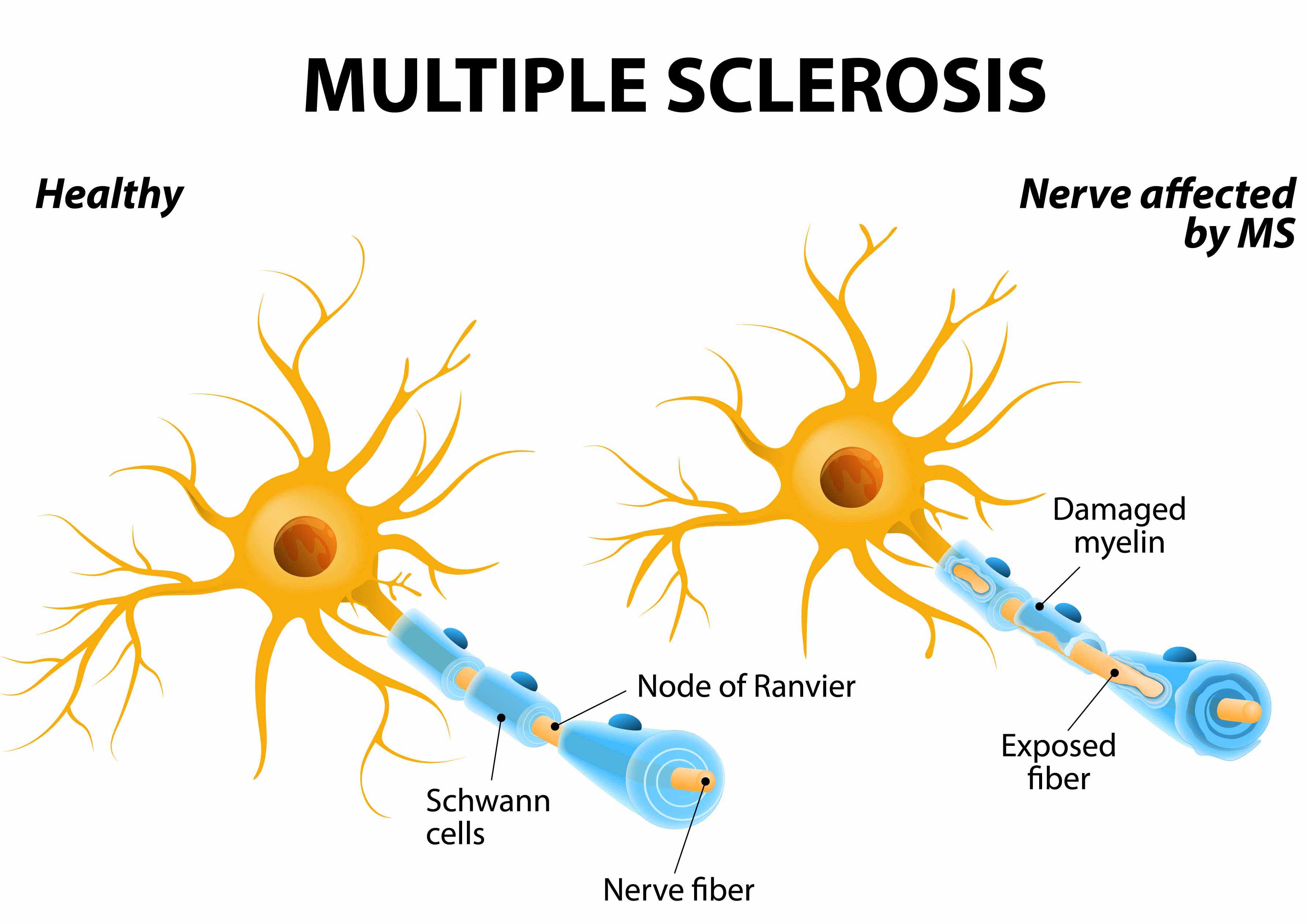 Figure 1: Healthy neuron vs. neuron affected by Multiple Sclerosis.

Multiple Sclerosis is caused by a misguided autoimmune response (attack) against the "myelin sheath" of nerve cells. The myelin sheath is much like an insulation layer of a cable. Its function is to electrically insulate the nerve, to protect it, and to ensure the proper function of the nervous system (see Fig. 1).

Damage or degeneration of this protective layer will lead to impairments to the normal function of the affected nerves. The severity of impairments varies among individuals.

Stem cells appear to have two major beneficial effects for treating this severe autoimmune neurodegenerative disease, as they were shown to:

1) Repair damaged nerves (remyelination)
2) Modify the effects of the immune system, such as protection from further attacks on the myelin sheaths (neuroprotection).

Treating MS patients with stem cell-based therapies has already been conducted with much success.

The promising results from these phase I/II studies have shown to:

* reduce inflammation immediately

* improve visual acuity and
evoke improved response latency

* increase of optic nerve area

* inhibition of new lesion development
and reduction of lesion areas

* fewer incidences of relapse as compared to
patients who received anti-inflammatory
and immunosuppression treatments only

And most importantly, until now, no major side effects have been noted in treating MS patients with stem cells.

The scientific breakthroughs in treating MS has inspired our scientists to develop a novel therapy against MS. We utilize the Stem Cell Secretome, a therapeutic made of paracrine factors of stem cells, to deliver a novel medication for MS to date.

According to the regenerative effects of Mesenchymal Stem Cells on the nervous and immune system, all types of Multiple Sclerosis can be treated effectively, such as: Relapsing Remitting MS (RRMS), Primary Progressive MS (PPMS) and Secondary Progressive MS (SPMS).

To find out more about ANOVA's Stem Cell-based Multiple Sclerosis treatment plans and guidelines, please click here to contact us.
Stem Cell-based Treatment for Multiple Sclerosis: Your Personalized High Quality Treatment
ANOVA uses the knowledge of recent scientific research to produce and combine effective stem cell therapies.

Furthermore, we have developed and applied standardized procedures for stem cell isolation and processing, in terms of the diagnosis and treatment of MS. This includes, amongst others, the use Magnetic Resonance Imaging (MRI), coupled with extensive blood examination. In addition to our advanced diagnostics, we objectively track the therapeutic success of the stem cell-based treatment after its administration. This way we can provide the best personalized stem cell-based therapy for patients that seek treatment for MS.

To find out more about your treatment options at ANOVA Institute for Regenerative Medicine, please click here to contact us.
Why modern medicine should use stem cells for Multiple Sclerosis - The Scientific Background:
Figure 2: the body's own immune cells destroy myelin in Multiple Sclerosis

"Multiple sclerosis is caused by the destruction of the myelin sheath of nerve cells, which could be reconstructed by the use of stem cell-based treatment".

In the past decade, stem cell research has revealed a great potential of utilizing Mesenchymal Stem Cells (MSCs) to reduce inflammation and beneficially modulate the immune system. Apart from the immunosuppressive abilities, MSCs were shown to stimulate the regeneration of a variety of damaged tissues.

The so-called paracrine activity of stem cells has been characterized by the induction of positive and regenerative effects on damaged tissue and neurons. The paracrine action is described by the production of important factors that are secreted by cells, for efficient communication between surrounding cells and tissues. Stem cells themselves have been shown to produce these factors to initiate the communication pathways with the damaged cells and tissues to trigger and stimulate their regeneration (see Fig. 2). The regenerative factors are composed of growth factors, cytokines and cell cycle regulating miRNAs. They are packed in lipid shells (exosomes and microvesicles) for the transport of information, i.e. throughout the body.

New scientific data is constantly emerging, further confirming and elaborating upon the benefits of stem cell-based treatments for neurodegenerative and autoimmune diseases. For more detailed information about the current stem cell research, please click here.

Scientists and physicians are seeing a great potential of stem cells to significantly ameliorate the symptoms MS and to slow down the progression of the disease. In the future it may be possible to completely stop MS from progressing and perhaps even curing the disease, with stem cells or stem cells in combination with other measures.

If you have any questions regarding our stem cell-based treatments for MS, please feel free to contact us or apply for a treatment here.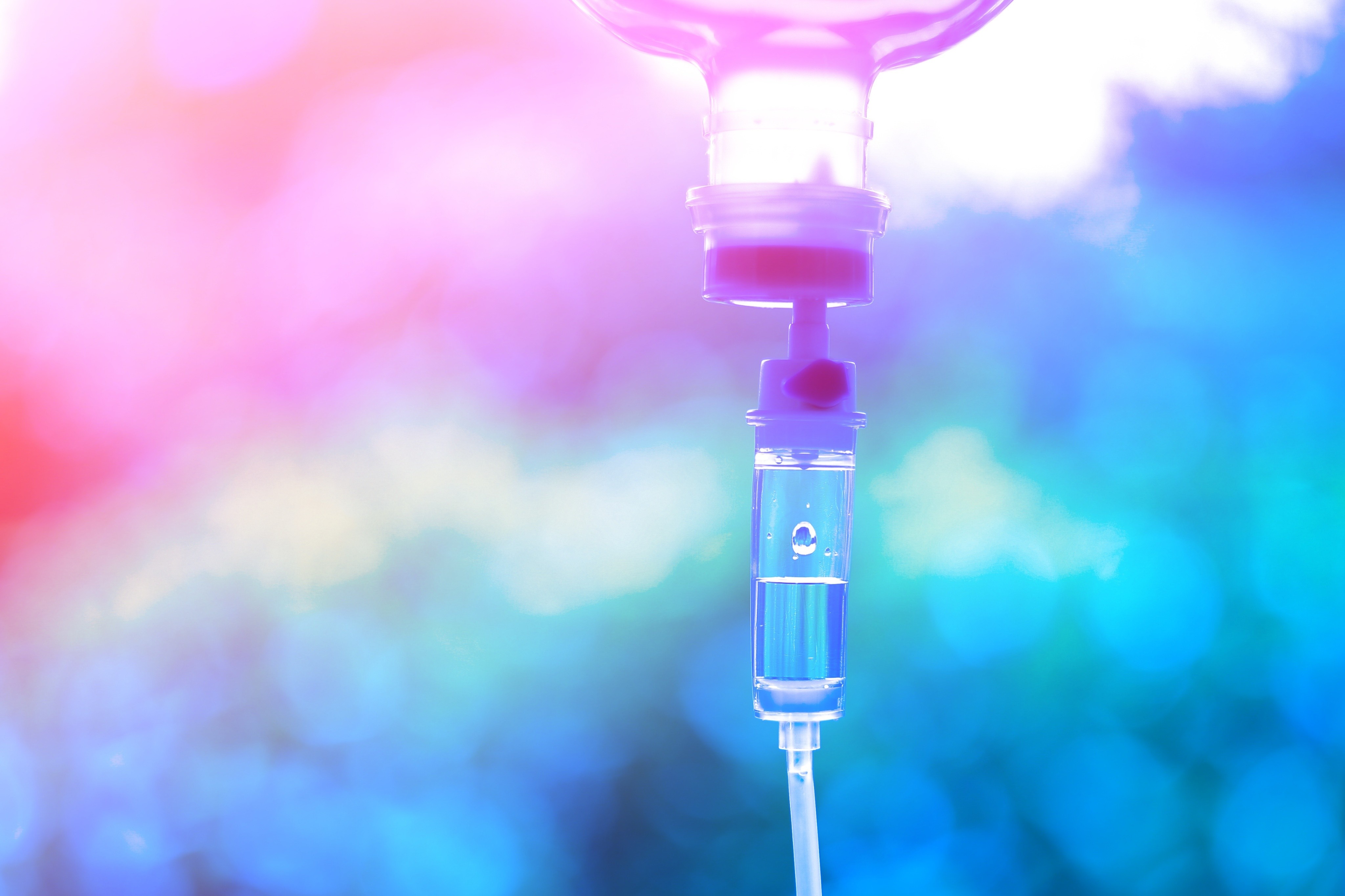 This treatment may significantly be enhanced by a therapeutic combination with Infusion Therapy. If you are interested to learn more about the combination therapy, click "I am interested in Infusion Therapy" on our Contact Page.