Younger skin and fuller hair thanks to stem cell secretome
Aesthetic medicine has made rapid progress in recent years. Nowadays, with the help of hyaluronic acid, botulinum toxin, laser medicine and, of course, plastic surgery can be used to maintain or restore a more youthful appearance.
While the desire to look as young as one feels increases, the demand for a therapy that is as natural as possible, without risky side effects, but provides longevity and effectiveness gets more and more into focus. Hair loss, fine lines, wrinkles and crows feet are not serious diseases, but they can significantly disturb the general well-being.
Many patients rightly shy away from the injection of dangerous substances or even surgical interventions, especially since their effects are often only of limited duration and may even lead to serious complications.
ANOVA Institute for Regenerative Medicine - the German pioneers in the field of stem cell medicine
Prof. Stehling further explains: "ANOVAs stem cell secretome is the sum of all growth factors, cytokines and extracellular vesicles released by stem cells, Including microvesicles and exosomes. These endogenous substances can be used for the improvement of cell proliferation and migration to support skin regeneration and hair growth."
Recent data indicate that the secretome has a broad repertoire of beneficial activities for the regeneration and repair of tissue damage, and may contribute, for example, to wound healing and photoprotection, the promotion of hair growth, treatment of psoriasis and, of course, skin rejuvenation. Prof. Stehling explains: "Since aging is a continuous process, we treat most anti-aging patients with MSEC (secretomes, exosomes, EVs) from mesenchymal stem cells (MSC, AD-MSC, adipose stem cells, fat stem cells), which we remove from patients during an abdominal liposuction (very short and limited liposuction) under light sedation."
ANOVA is the first stem cell clinic in the world to have an official manufacturing license for mesenschymal stem cell secretome (including exosomes, Evs) from the relevant governmental authorities 1 and therefore to offer high quality, safe and legally controlled autologous exosome-containing products.
What are the advantages of secretome treatment?
Stem cell secretome has several advantages compared to the actual stem cells from which it is produced:
High concentration: The manufacturing process developed by ANOVA stimulates stem cells to produce large amounts of stem cell secretome (exosomes, EVs). It also avoids the loss of stem cells during lung passage.
High safety: The absence of cells makes the stem cell secretome particularly safe. A formation of tumors by the stem cells is excluded.
Good storage properties: In contrast to living stem cells, which can lose their therapeutic efficacy by storage, the stem cell secretome can be frozen without loss of exosomes. This enables us to produce 10-20 injection doses from one liposuction, which can then be administered over a longer treatment period.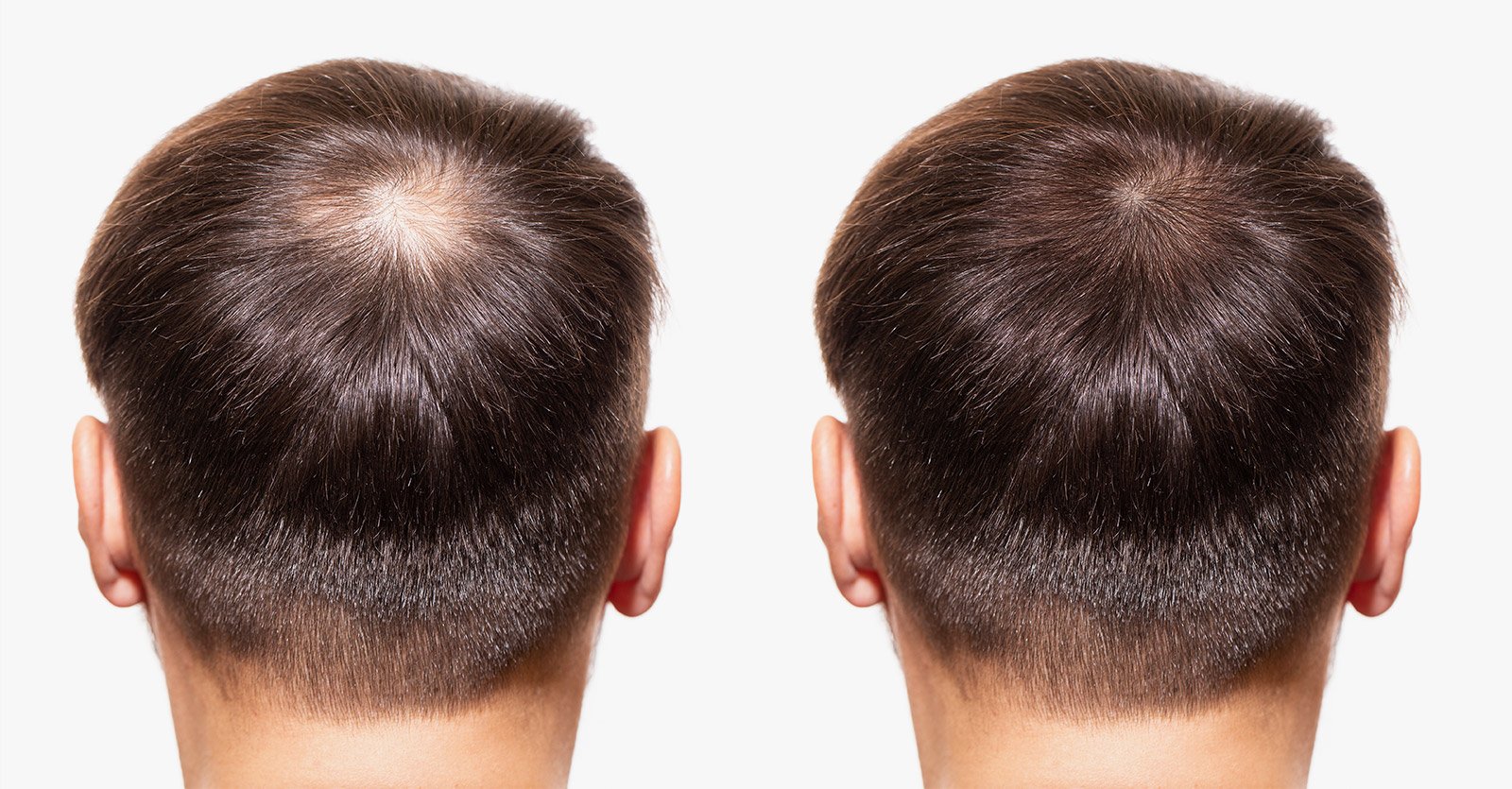 This is especially beneficial for long-term anti-aging treatment. The secretome (exosomes,EVs) can be used both as a direct injection under the skin (also scalp) and as infusion. Both applications can of course also be combined.
What is the advantage over PRP (Platelet-rich Plasma)?
Stem cell therapy is a more advanced treatment compared to PRP therapy. The PRP therapy recruits growth factors in the injured area to support healing. Stem cell therapy goes beyond PRP therapy in that. on the one hand, by triggering the body's own repair reactions, but on the other hand, by also stimulating the activity of resident stem cells for cellular regeneration. Stem cell therapy with our secretome (exosomes,Evs) is able to regenerate damaged tissues, and is therefore ideal for a basic renewal of the skin and the growth of the hair.
ANOVAs customized anti-aging programs
At the ANOVA Institute for Regenerative Medicine, we offer a customized anti- Aging Program. Still in its infancy in Germany (near Frankfurt am Main), this "bespoke medicine" has already become much more established in other countries, with the aim of providing patients with diagnostic and therapeutic procedures that are tailored to their needs and are therefore much more effective diagnostic and therapeutic procedures compared to standard medical care.
References
Approval according to § 20b und 20c, Regierungspräsidium Darmstadt and Paul Ehrlich Institute
Stem cell therapy is an experimental form of therapy. Most stem cell therapies worldwide are currently not approved, as the approval process for a new form of therapy is usually a lengthy process, which in the case of stem cells has not yet been completed. Therefore, the legal application is limited to medical clinics with legal permits. Since 2018, ANOVA has had all the required legal permits for its products and is regularly inspected by the authorities to ensure safe products.