The ANOVA Erectile Dysfunction (ED) Treatment Program:
Treating ED and Impotence with Stem Cell-based Therapies
Erectile Dysfunctions (ED) is defined as the reduction of potency and libido. It can have a variety of causes, both physical and psychological. Most frequent reasons are diabetes, smoking, obesity, high blood pressure or as a side effect from a prostate cancer operation. Additionally, the effects of aging are partly responsible for impotence and ED.

All age groups of men can suffer from weak penile erections, which renders their sexual intercourse problematic or even impossible. In the previous decade, the so called "PDE-5 inhibitors" medications were shown to be a successful group of drugs that improved the quality of life of many affected men. However, they offer limited help by temporarily overriding the symptoms of impotence and ED.

Now, with recent advancements in stem cell therapies, a long lasting solution promises a permanent improvement of potency at minimal risks. We are the first to introduce a novel stem cell-based medical treatment approach to treat impotence and ED.

Please feel free to give us a call for more information on how we treat ED with our cutting-edge stem cell-based therapies.
A Treatment for Erectile Dysfunction (ED) and Impotence –
Medicine is near a breakthrough to naturally target the cause of ED.
Reduced potency and erectile dysfunction can occur from a wide range of causes. Most commonly, it is age related, but it can also be related to diseases like diabetes and high blood pressure. Other common causes are life style related such as smoking, frequent intake of alcohol or obesity.

Despite the wide range of causes of ED, the common denominator is that until now there were only ways to treat the symptoms. Typical medications to treat Erectile Dysfunction (ED) and impotency are based on a substance group called "PDE-5 inhibitors". Many other drugs have displayed temporal help against impotence in form of injections or creams. There is no clear answer on which of these ED treatment drugs is the best; as they have different properties and side effects. However, all of these drugs have one thing in common: they do not target the cause and therefore are not a "cure". Their mode of action is based on temporarily overriding the symptoms of weak or no erections.

Regenerative medicine, and the use stem cells as one of their major tools in treating numerous conditions, allows us for a fundamentally different treatment approach providing us with the chance of curing the problem, at the core, where it begins. All causes of erectile dysfunction, except in the case of psychologically induced impotence, have some form of primary or secondary blood or nerve supply problem as their main cause. Stem cell-based regenerative therapies promote both, angiogenesis (new growth of blood vessels and blood supply improvement) as well as neurotophy / neuroprotection (new growth and protection of nerve supply of the penis).

While there are some causes of ED which cannot be treated (i.e. psychologically induced ED), new discoveries in regenerative medicine and stem cells may be able to find the solution. For the first time, at ANOVA, we can report that regeneration of the blood- and nerve-supply related causes of ED is possible in an natural way without any known side effects.
Get your personalized ED treatment:
expert medical professionals, latest diagnostic methods, the newest ED drugs and therapies –
all combined in our advanced stem cell-based ED treatment program.
Reduction of potency, impotence and erectile dysfunction has a wide range of possible causes. A good medical assessment and diagnostic is absolutely essential before creating a personalized treatment plan for your erectile dysfunction. Seldom will a single injection of random Stem Cells for discount prices adequately address your erectile problems. ANOVA is in close cooperation with a fully equipped image diagnostic clinic with several MRI scanners, CT, ultrasound and state of the art blood test and doctors of many specialties. We will analyse the cause of your potency or ED problem and create a treatment plan which is optimized for your problem. All guideline methods, medications, nutrition and life style recommendations will be included in your treatment plan – together with the most state of the art and safe stem cell based therapies.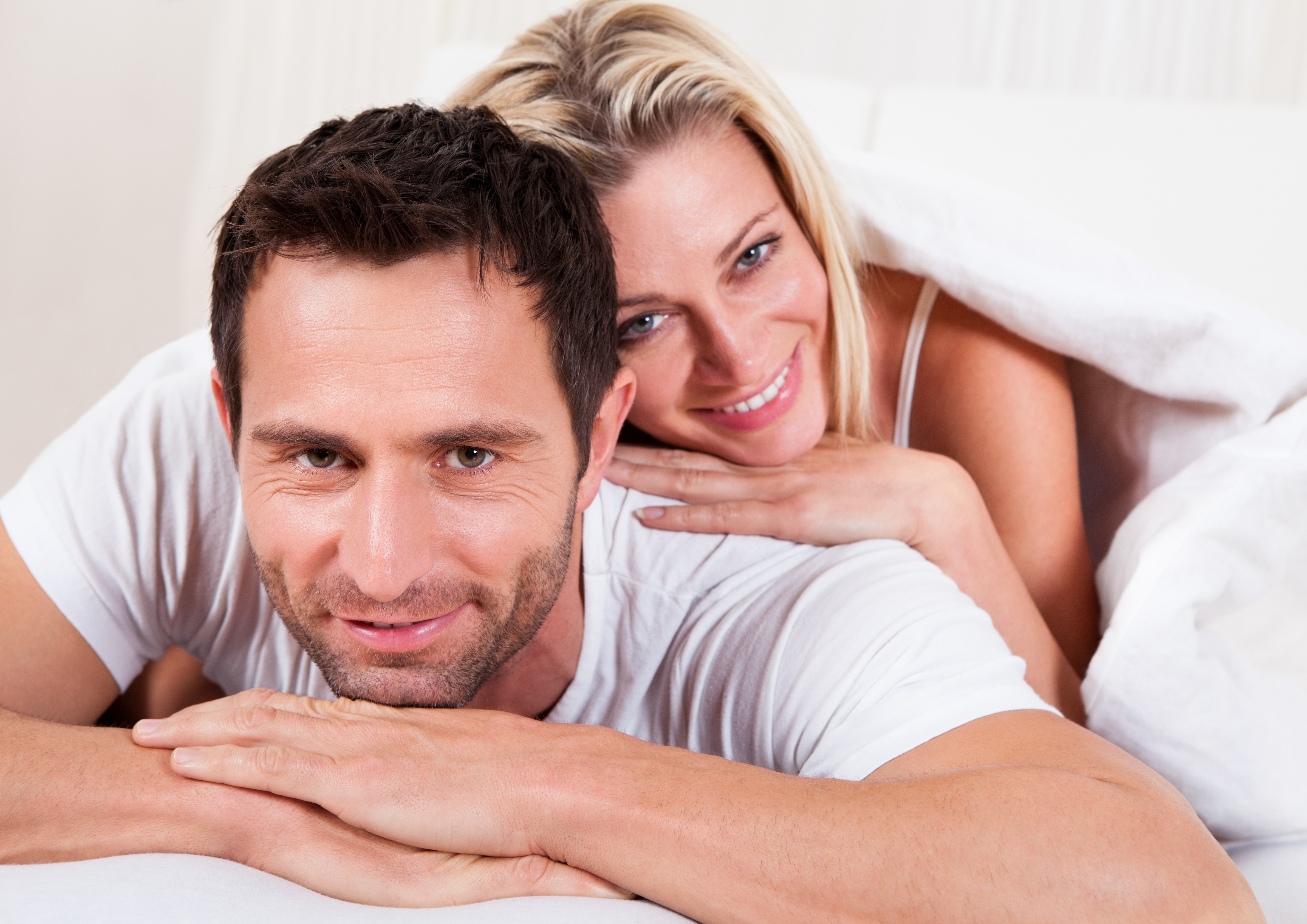 Like to know more about Erectile Dysfunction and our treatment options?

Then have a look at our Erectile Dysfunktion Flyer.
What are Stem Cells, why does a Stem Cell therapy for ED work and what is revolutionary about the ANOVA approach to treat ED and Impotence?
Stem Cells are cells that possess the ability to divide into many subgroups of cells, and are responsible for many controlling functions in the body through their paracrine communication (growth factors, hormones, cytokines, antiinflammatory factors, extracellular vesicles, exosomes and microRNA). We have a full length article describing some of the medically relevant properties of stem cells and stem cell derived treatments here. Over 20 pre-clinical studies have been published so far, on different stem cell models and different damage models in animals since 2004. In 2016 two Phase I study results were published for Bone Marrow Concentrate (BMC) and fat derived Mesenchymal Stem Cells (adMSCs). Both, the human and animal studies universally showed an improvement with different interpretations of the results. A breakthough study was published by Albersen et al. in 2010 that showed that the effects of stem cell injections cannot be accounted to direct differentiation and adherence of the injected stem cells, but rather from their paracrine substances. Almost none of the injected (and specifically marked) cells were found after autopsy, despite the improvement of the condition of the animal. The ANOVA Stem Cell Secretome Therapy as the next generation of stem cell-based therapies is designed and optimized for producing high concentration of these paracrine substances under laboratory designed conditions with superior quality. This insight is a quantum leap for the treatment of erectile dysfunction and impotence with stem cells. We are the first to take full advantage of the stem cells and harness their regenerative powers. With the ANOVA Secretome Therapy in combination with Bone Marrow Concentrate Stem Cells we are able to provide a highly effective, safe and approved way to use stem cells as a natural, personally tailored, regenerative therapy for the different underlying pathologies of Erectile Dysfunction and Impotence.
A new chance for patients suffering from erectile dysfunction (ED) and incontinence after prostate cancer treatments (prostatectomy or radiation therapy)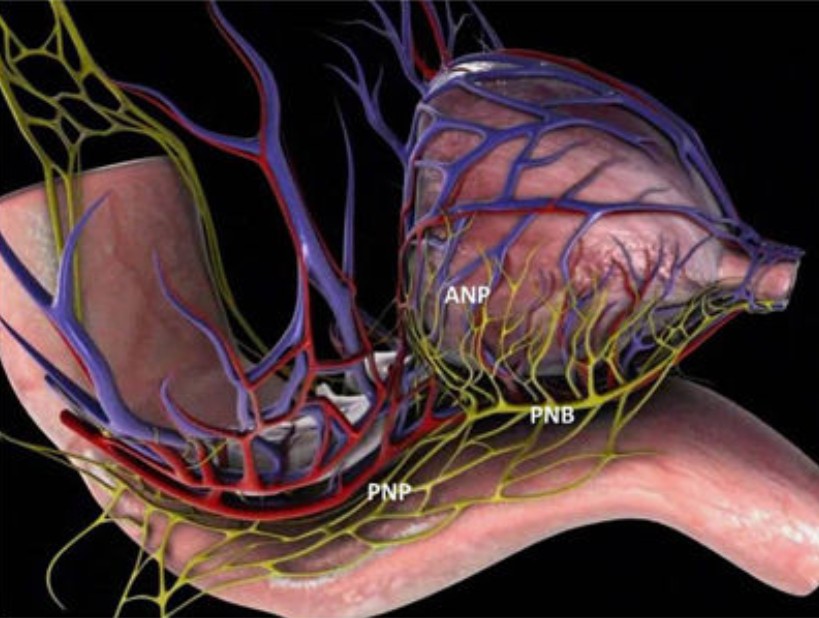 Nerve and vessel boundles around the prostate which get's damaged after prostatectomy treatmentviiii

The prostate is surrounded and party interwoven with a fine mesh of nerves and blood vessels called the neurovascular bundle that are responsible for the control of penile erections. In prostate cancer operations (prostatectomy), and even after radiation therapies, these structures are susceptible to be damaged permanently.

While new cancer treatments like IRE/NanoKnife are on their way to make these radical treatment approaches a clinical relict, currently, they are still the standard method of therapy in most countries. Hence, if you had prostate cancer, you are likely to suffer from incontinence, impotence or both to some extent.

Is there a cure or a treatment for incontinence or impotence after prostatectomy? For both, impotence and incontinence, stem cell-based treatments have shown to be effective and safe in improving the functional outcome. We highly recommend that you to get in touch with us. With our close cooperation with Vitus - The world leading Prostate Center, we are likely to be able to help you.