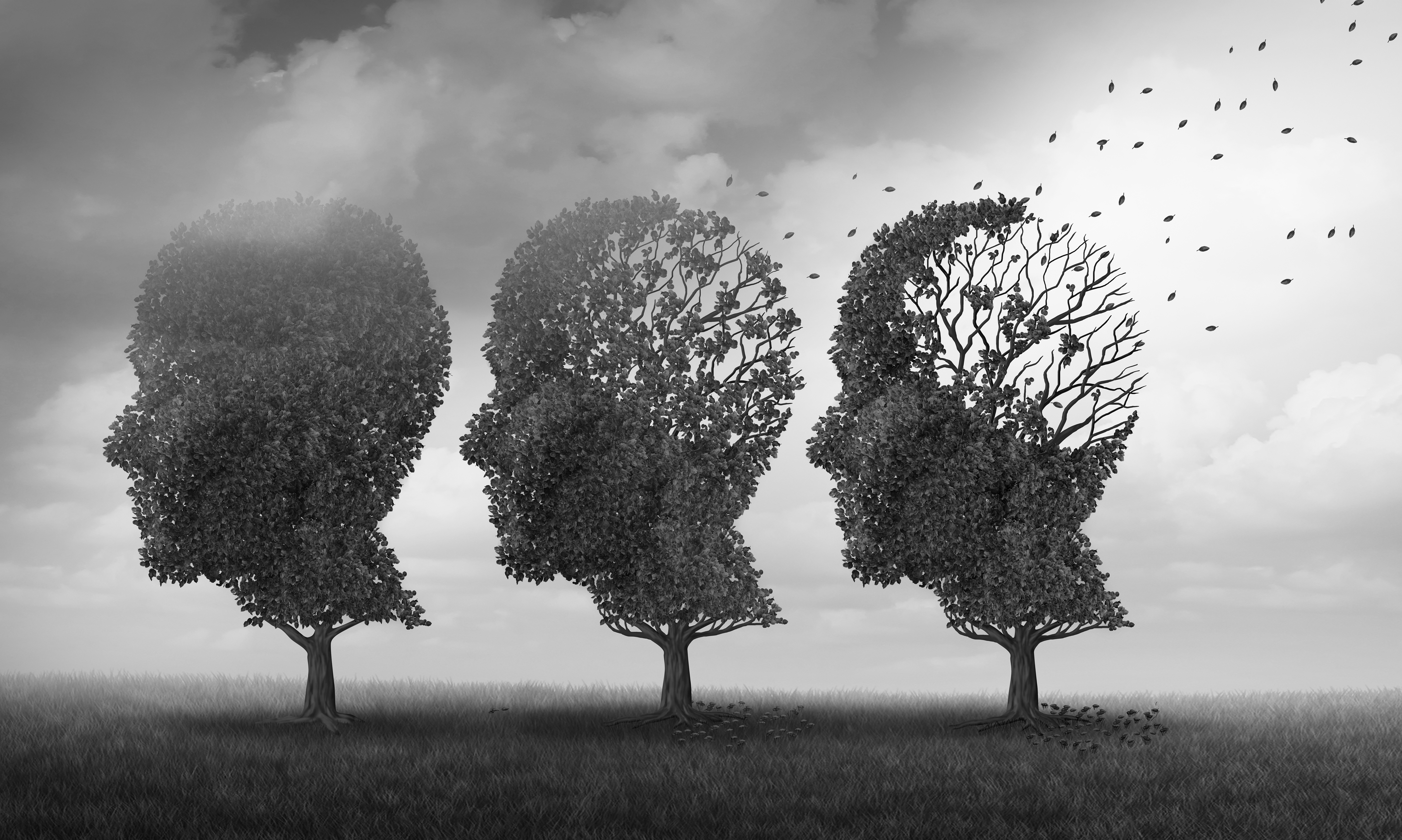 Stem Cell-based Therapies for Alzheimer's Disease
at ANOVA IRM in Offenbach, Germany
Alzheimer´s Disease (AD) is a disease many people are affected by. The progressive loss of memory and decreasing levels of concentration are the main symptoms and cause anxiety and uncertainty in patients and their family and friends. There is currently no cure or treatment that could stop the progression of AD. Treatment consists mainly of dealing with the various symptoms. Scientists and researchers worldwide search for a curative treatment and options to prevent AD progression.
An encouraging approach are stem cell-based therapies. Stem cell therapies have demonstrated the ability to stimulate repair and regenerative processes in damaged neurons. This can open the door to new treatment options that may be related with better clinical outcome than the currently available medication options.
Alzheimer's Disease
Diagnostics - Treatment - Medication - Stem Cell Therapies
On this page we inform you about AD covering an overview on important aspects of causes, treatment options, precision diagnostics as well as our stem cell-based therapies that we offer in Offenbach (near Frankfurt am Main airport), Germany.
Jump directly to the following topics:
Conventional AD Therapies vs. Stem Cell Therapy
Currently, there is neither a cure for Alzheimer's disease nor a way to stop or slow its progression. Medication and treatments available (drug and non-drug options) are aimed at helping to treat symptoms.
Conventional Therapies are e.g.:
antibody-based treatment of early AD,
drugs to support memory function and sleep patterns,
behavioral therapy and
alternative treatments mostly nutritional supplementation (Huperzine A, caprylic acid and coconut oil, omega-3 fatty acids, co-enzyme Q10, phosphatidyl-serine, coral calcium, tramiprosate, Ginkgo biloba).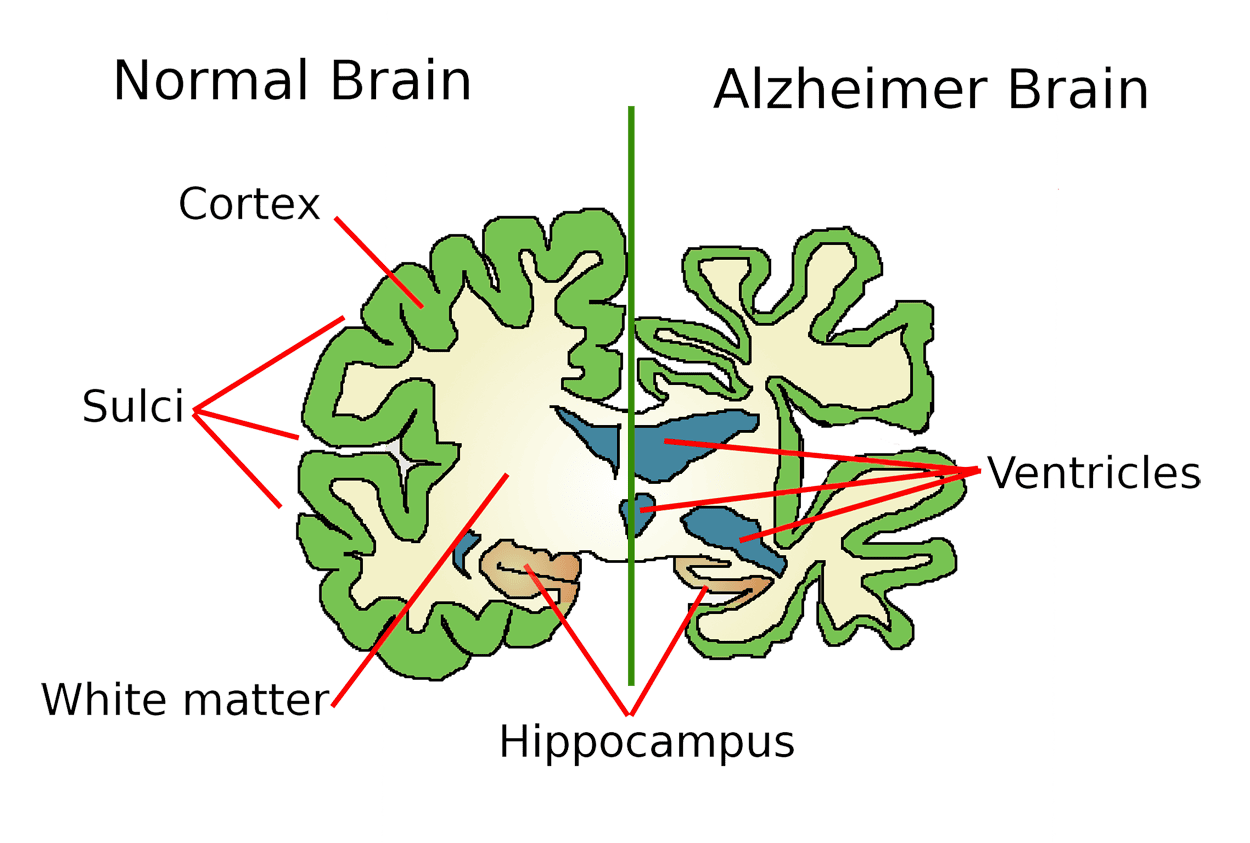 Stem cell research has allowed ANOVA, a German Stem Cell Clinic in the heart of Europe near Frankfurt/Main airport, to offer a novel treatment with a new therapeutical approach: The ANOVA Stem Cell Secretome is a cell free and promising treatment option for AD.

Call us today, whether you wish to apply for a treatment, or simply receive more information.
Stem Cell Treatments for early AD at
ANOVA Institute for Regenerative Medicine - Offenbach, Germany
Secretome/Exosomes of MSC
Potency Hypothesis of Stem Cell Therapies
Stem cells possess the potential to communicate with the immune cells that elicit inflammation and by natural, so far not understood mechanisms may inhibit this immune-over-reaction. Furthermore, stem cells have the ability to stimulate regeneration of tissue thereby counteracting the loss of function.
MSEC - Mesenchymal Stem Cell Secretome - Exosomes - Autologous
As AD is a chronic, so far not curable disease, we on-goingly treat patients with early AD with MSEC (secretome, exosomes, EVs) of mesenchymal stem cells (MSC, AD-MSC, adipose-derived, fat-derived stem cells) which we harvest from the patients belly in a mini-liposuction (very brief and limited liposuction) under slight sedation. Worldwide, ANOVA is the first stem cell clinic to acquire legal permission form the responsible governmental authorities and therefore, offers high quality, safe and legally-controlled autologous (own) exosome-containing secretome.

The main advantage of MSEC is that in contrast to live stem cells which would loose their therapeutic potency, can be frozen without loss of exosomes. This enables us to produce 10-20 injection doses from one liposuction which can then be administered over a longer treatment period. This is especially advantageous for repeated stimulation of cell survival and regeneration in AD. What a Secretome/Exosome is and how they compare is explained on our overview page.
Therapy Workflow for Early Alzheimer's Disease
The precise workflow is described in detail on the stem cell- specific pages of BMC, Secretome/Exosomes and PRP (as combination therapy).

All therapies are divided into phases such as evaluation of the medical history (we analyze your current therapies and medical records), initial counseling and evaluation of potential, patient-individual benefit of a stem cell therapy (indication statement), preliminary examinations, diagnostics, consultation on all therapy options, preparation of an individual treatment plan including cost estimate, harvesting of tissue, production of the stem cell product, quality control of the product and application.
Unfortunately, we only treat patients in an early stage of AD and according to the risk-benefit ratio, we cannot treat children or pregnant women. In addition, other factors can also be exclusion criteria.
How Long does a Stem Cell Therapy Take?
The initial analyses and counselling can be done without you having to travel to Offenbach (near Frankfurt/Main, Germany). This period can be 2 weeks up to months depending on the availability of patients slots. If you live further away, we will conduct the initial discussions by telephone or video conference. For the actual treatment, you will travel to Offenbach.
Secretome/Exosome-therapy:
Preparation and harvest of the fat (mini-liposuction) need once 2 days (consecutive days) in Offenbach, followed by enrichment of the mesenchymal stem cells (Secretome/Exosome) and quality control. Approximately 4 weeks after the isolation, the therapy begins according to the therapy plan determined with you. You will then come to Offenbach am Main (Germany) in regular intervals for the application. Depending on where you live and your travelling capacity and restrictions the treatment pattern is adjusted to your needs and abilities. The shelf life of the secretome (exosomes) is 2 years. As AD is not cureable with any treatment, we recommend a double-lipo which produces 20 doses for a continuous treatment over 2 years. Thereafter, a new liposuction has to be performed.
How Much Does Stem Cell Treatment Cost?
Our treatments are always tailored to your specific situation, disease, stage and other factors. The therapies differ in the product used (BMC, secretome, PRP or hyaluronic acid), the frequency of treatment as well as the further examinations and your sedation and anesthesia wishes. A treatment for AD will cost above ten thousand euros. You will receive a cost estimate for all treatments in advance so that you can accurately estimate what a treatment would cost in your individual case.
Does my Health Insurance Cover the Therapy Costs?
Unfortunately, at the moment it is assumed that health insurance companies do not cover the costs of experimental therapies (BMC, secretome, PRP, micro-fracture technique), i.e. you will have to bear the costs entirely yourself.
What is Alzheimer's Disease?
The Disease of Oblivion
AD is the most common reason for dementia worldwide and make 50-70% of all dementias. It is a neurodegenerative illness, which means that it is caused by deterioration of brain cells, called neurons. These neurons are no longer a part of the neuronal network and with that the sufficiency of the cerebral capacity decreases, resulting in typical symptoms like fading memories, decreasing recognition of people and many other symptoms discussed below.

Most people affected are beyond the age of 65, but about 7% of all AD diagnosis define the so called pre-senile form, where also way younger people get the first symptoms. In such cases genetic factors play a large role.

The prevalence for people older than 80 years of suffering from AD is almost 40%, so many people will be affected by this "disease of oblivion". The life expectancy is about 8 years from diagnosis, due to the progredient needed care and more often occurred infections i.e. pneumonia.

Despite these large numbers of new diagnoses every year, there is still no cure and the treatment options are poor. The market currently offers few treatment options for this severe disease. The main focus is dealing with the symptoms, like depressive episodes, sleeping disorders and restlessness. The medications in the field of anti-dementive drugs are given to try to slow down the progress of the dementia, but it is also not a curative approach.
Stem Cell-based Therapies for Alzheimer's Disease
Histological tests of people with AD revealed that their brains have areas of what is called β-amyloid-plaques. There is an imbalance of production and reduction of this protein, which is highly suspected to play a large role in developing the disease.
Latest research has shown that human mesenchymal stem cells derived from adipose tissue, excrete an enzyme (called neprilysin) responsible for clearing the brain tissue from β-amyloid-plaques. Additionally, stem cell-based therapies have the ability to stimulate repair processes and regeneration in neurons which are already damaged.
Based on these findings it is implicated that stem cell-based therapies can help to keep the balance of increasing and decreasing of plaques and therefore help to treat Alzheimer´s Disease.
Treating Early-Stage Alzheimer's Disease at ANOVA
Our team focusses on offering our patients a personalized treatment in regenerative medicine. We aim to combine well-established therapies with novel and promising therapies to obtain the best possible outcome. Just as importantly, a full diagnostic work-up is a necessity to fully understand the patient's current state. The combination with diagnostics with state-of-the-art technology and evidence-based effective therapies make our treatments so special. But, as with any type of treatment, experimental therapy such as stem cell-based therapy cannot promise any success. Before the attending physician can suggest an experimental therapy, he or she must individually check whether benefits of the treatment are given for the patient and whether these benefits outweigh the potential risks. Make an appointment today to learn more about your treatment options at ANOVA.
FAQ: Stem Cell-based Therapies for Alzheimer's Disease
What are the symptoms of Alzheimer's disease?
Besides dementia, AD has many symptoms.
Early occurring symptoms:
Troubles memorizing new contents
Temporal and spatial disorientation
Problems in concentration
Hyposmia
Depressive symptoms
Reduced Motivation
Late occurring symptoms:
Fading memories
Troubles recognizing people
Disorientation regarding person and situation
Apraxia, Alexia, Agnosia
Neuro-psychiatric symptoms
Sleeping disorders
These are only few of the many symptoms of Alzheimer´s disease. Every patient is different and experiences the disease differently.
What are the causes for Alzheimer's disease?
The causes of AD are mainly not known. Nevertheless, there are morphologic correlations for the symptoms. In MRI or CT scans of patients with AD a severe brain atrophy is prevalent, due to the progredient loose of neuronal networks.
Histo-pathological examination also reveals the so called amyloid-plaques and tau-proteins which are also important for diagnostic purposes.
For a conclusive clarification of the causes, more research is needed.
What are the risk factors?
There are not many risk factors identified yet.
AD is known to be more likely in people with first grade relatives with an AD diagnosis, which implies that it is a genetic disease. Also, a genetic variation of the apo-lipoprotein E 4 (ApoE4) is discussed to be a risk factor. From looking at affected people in younger ages (under 65 years), it can be said that AD has an especially large hereditary component.
The only statistically identified risk factor is age, since most of patients are older than 65.
What Other Treatments are Available?
The treatment of AD consists of many components, but none of them will cure the disease.
Anti-Dementive Drugs:
With dementia comes a decreased level of acetylcholine, which is an important transmitter for mental and physical functions of our body. Acetylcholinesterase-inhibitors inhibit the protein responsible dismantling this transmitter and cause higher levels of acetylcholine. Unfortunately, Acetylcholinesterase-inhibitors have several side effects such as bradycardia, disturbance of heart rhythm, vomiting, diarrhea and gastroduodenal ulceration.
Also, higher levels of the transmitter glutamate were noticed, so another column is the therapy with NMDA-antagonists to reduce the effect with blocking their receptors.
Both are given to try to slow down the progression of the illness.
Anti-Depressants:
Many patients with AD develop depressive symptoms. When suffering from these, antidepressants may be another option for the patient.
Also, restlessness is a common symptom which can be treated with drugs.
Neuroleptica:
Neuroleptica can be used mainly for reducing sleeping disorders, which impair many patients with AD.
All these options are only treating symptoms and are not able to cure the disease.